Content
Stage two of the ICAHT diploma program dives straight into the detailed study of hijama or wet cupping therapy evaluating it from a scientific perspective to have real understanding as to what it is that is actually happening underneath the cup. Not only is the rational and scientific understanding explored but proposed mechanisms of action, scientific research and previously hypothosisted theories are discussed to give the learner a holistic view and understanding of the various perspectives and opinions that have been put forward, be it now or in the past. The lectures go even further by helping students understand the clinical relevance of what they have learnt when applied to the science of pain and pain management, which is also explored in some detail. This stage focuses very heavily on understanding the parameters of practice as well as the limitations to it. Ensuring that the learner knows how to ensure their actions and practice will be safe and suitable for each patient with their individual and complex needs. Detailed explanations of practical skills are covered in this stage with step by step instructions on how to perform every aspect of the wet cupping procedure paying particular attention to small details and clinical gems that would have taken years to learn independently. Vital topics of infection control, self protection, local legislation and crisis management are also covered. As part of stage two a detailed study of the entire human body is embarked upon in our clinically anatomy module designed specifically for hijama practitioners. This detailed and lengthy study is one of the key elements the makes ICAHT practitioners extremely efficient and knowledgeable practitioners and they learn to find their way around the human body and being to recognise the normal from the abnormal.
​
​
Duration
Stage Two of the ICAHT Certification Program is based on a flexible learning schedule which means you decide how long you wish to take to study the material. Based on a commitment of 5 study hrs per week the course could take approximately 6 months to complete but this is dependent on current level of education and learning style. It is really down to you and there is no minimum or maximum study duration.
​
Assessments
Stage Two has short multiple choice question (MCQ) quizzes at the end of each video lecture to provide you feedback on how much of the information you have understood and retained. At the end of the stage there is another graded quiz (MCQ) which is completed online that is made up of very similar question but spans the content of the whole stage. There are a small number of assignments that are electronically submitted in this stage. When reaching stage three you will be verbally tested and expected to have appreciation of all the subjects covered in this stage. You will be expected to be able to apply your knowledge of clinical anatomy to patients during your clinical placement
​
​
Workshops
There are CPD workshop that are run alongside stage one as an optional and supplimentary attendance classes. The workshops called the "Advanced Dry Cupping Therapy Masterclass" is held 1-2 times per year. It is not compulsory to attend but doing so allows you the ability to put into practice many of the practical skills taught in stage one as well as many others covered in the class. For information in the next Wet Cupping Therapy Masterclass please see our CPD events page.
​
Price
As a stand alone stage two costs just £799 plus an extra £150 if you wish to add the Wet Cupping Masterclass workshop as an add-on. If you decide to take the full commitment program however the total cost for all 3 stages is just £1999 and any associated workshops are included in this price.
Students from Holland Share their experience on the course
---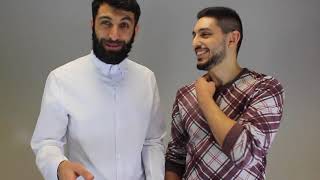 ---
Shiekh Abdul Majid after completing the ICAHT diploma
---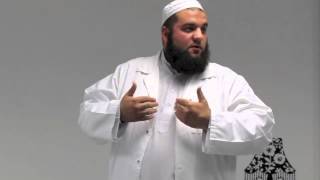 ---
---