Content
Stage one of the ICAHT diploma program explores aspects of clinical science that are essential to the development of a competent practitioner. The curriculum starts with a detailed look into the philosophy of medicine and its foundational premises, contrasting health beliefs from both the conventional and traditional perspectives. Students explore the science of human physiology as well as looking at aspects of health optimisation and wellness which provide a completely different view point to conventional clinical education that typically focus only on sickness and disease. A detailed study of human biology is conducted from studying the individual cell all the way to understanding how it orchestrates itself in the injured, healing and restorative phases of tissue regeneration, inflammation and chronic inflammation. The study delves into aspects of behavioural science analysing social, psychological and biological factors influencing clinical care in order to better the student's abilities to maximising outcomes. The practitioners-to-be will learn how to conduct and interpret the foundational examination methods of clinical practice known as vital signs and will be taught the intricate details of tissue physiology from the very basics up to the most advanced academic levels. Students study the importance of understanding the nervous system and how it operates in both the sympathetic and para-sympathetic states to allow them the ability to understand patterns of physiological behaviours essential to deciphering the more complex patient presentations. The importance of nutrition, digestion, elimination, breathing, movement and meditation are all emphasised as part of this holistic but scientific grounded program which also looks into the scientific and evidence base of cupping therapy to allow practitioner to have an understanding of not just how to apply cupping techniques but also why to apply them. Although the stage is taught through media presentations there is still an heavy emphasis on practical skills and how to practice a variety of dry cupping techniques.
​
Whether this course is being taken as a stand alone to provide theoretical knowledge of dry cupping and its various techniques and applications, or it is being utilised as part of the full ICAHT practitioner certification Diploma award. Stage one is an excellent and well rounded foundational course in holistic medicine and provides all the required background knowledge to be able to progress to stage two and become a leading practitioner in the field of hijama therapy.
​
​
Duration
​
Stage One of the ICAHT Certification Program is based on a flexible learning schedule which means you decide how long you wish to take to study the material. Based on a commitment of 5 study hrs per week the course could take approximately 3 months to complete but this is dependent on current level of education and learning style. It is really down to you and there is no minimum or maximum study duration.
​
Assessments
​
Stage One has short multiple choice question (MCQ) quizzes at the end of each video lecture to provide you feedback on how much of the information you have understood and retained. At the end of the stage there is another graded quiz (MCQ) which is completed online that is made up of very similar question but spans the content of the whole stage. If and when you reach stage three you will be verbally tested and expected to have appreciation of all the subjects covered in this stage.
​
​
Workshops
​
There are CPD workshop that are run alongside stage one as an optional and supplementary attendance classes. The workshops called the "Advanced Dry Cupping Therapy Masterclass" is held once 2-3x per year. It is not compulsory to attend but doing so allows you the ability to put into practice many of the practical skills taught in stage one as well as many others covered in the class. For information in the next Advanced Dry Cupping Therapy Masterclass please see our CPD events page.
​
Price
​
As a stand alone stage one costs just £399 plus an extra £150 if you wish to add the Advanced Dry Cupping Masterclass workshop as an add-on. If you decide to take the full commitment program however the total cost for all 3 stages is £1999 and any associated workshops are included in this price.
What do ICAHT students say?
Hear How Mr Rabbani found the course
---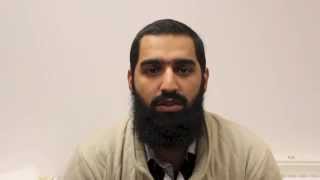 ---
Saima ICAHT Diploma Student
---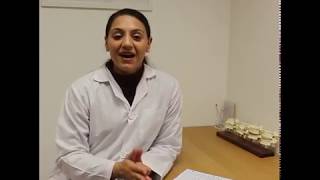 Hear Saima's experience studying the ICAHT hijama dimploma.
---
Dr Tahir From Bradford
---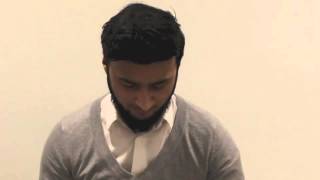 ---
---